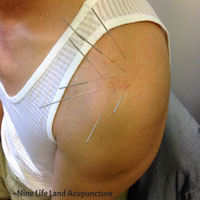 By Jim Vause Monday 13 February 2017, 11:04AM  Kate Roberts BHSc (Acup) MHSc(TCM) PhD Candidate
 Otago University
I am writing to respond to, and express my surprise at, the recent opinion piece by Blenheim GP Jim Vause "Heretical thoughts on Traditional Chinese medicine".  He dismisses acupuncture as a "theatrical placebo", and relies on pejorative terms and culturally offensive stereotypes ("a wok frying a little stir-fry"). 
The author's understanding of acupuncture and integrative medicine appears to be largely based on a two-week training course he undertook some three decades ago. In New Zealand, recognized and qualified providers of traditional acupuncture are required to complete (as a minimum) a three to four years' Bachelors degree in Health Science or its equivalent.  As of today there are 8,562 clinical trials of acupuncture listed in the Cochrane database. Large robust clinical trials have shown acupuncture to be superior to placebo. Hundreds of studies have also demonstrated the underlying physiological mechanisms of acupuncture especially regarding analgesic and anti-inflammatory effects. The placebo hypothesis has been soundly refuted. (MacDonald, J. 2017)
Patients are making more active choices in their treatment then ever before. Rather than rely solely on their GP's advice, more and more patients are making their own decisions about choice of treatment, and this includes In New Zealand the use of Complementary and Alternative Medicine (CAM). The 2004 Ministerial Advisory Committee on CAM (MACCAH) report to the Minister of Health stated that at least 24% of New Zealanders had visited a complementary therapist in the last 12 months.(Ministerial Advisory Committee on Complementary and Alternative, 2004)  A more recent study from the NZ Medical Journal similarly put the estimated use of CAM over a 12 month period at 24%.(Pledger, Cumming, & Burnette, 2010) This reflects the worldwide trend with reviews reporting  similar rates of increase in both visits to CAM practitioners, and purchase of over the counter use of CAM.(Harris & Rees, 2000)
Many GPs in this country have reported positive engagement with Complementary and Alternative Medicine ("CAM"),   with the most helpful therapies being identified as acupuncture, chiropractic and hypnosis (Poynton, Dowell, Dew, & Egan, 2006).  Surely the goal for all practitioners should be improving patients' health and quality of life? CAM treatments often incorporate not only specific techniques such as acupuncture, but also a 'package of care' addressing diet, exercise and lifestyle advice.
The question for GPs is whether they will take the opportunity to actively engage with patients in their treatment choices, or remain fixed in their beliefs about therapies about which they have little recent knowledge.